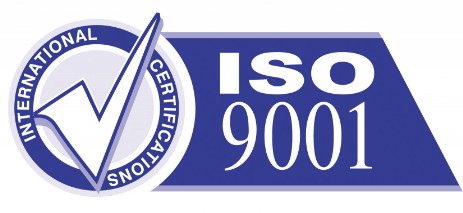 The compliance to the company's certified quality system ISO 9001 is a further guarantee of the high quality technical, control and process levels, which TCM has like a model. The company's goal is to research, develop, produce, furnish and manage items in order to guarantee the best quality service for all the insiders, the final user and the customer.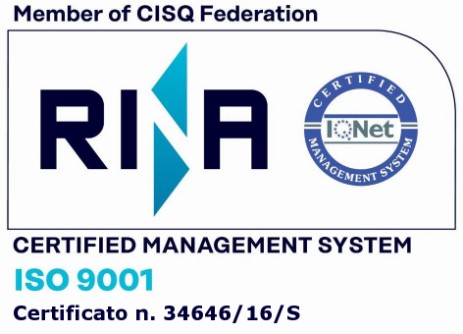 Pursuing an incessant improvement environment and quality policy, TCM srl has subscribed to the implementation of the appropriate management certified systems.
Quality: according to the norm UNI EN ISO 9001
The purpose is to support a common vision of the whole evaluation chain about the compliance in order to achieve these results and to reinforce the accredited certification's value and relevance.

ADOPTION OF THE 231 MODEL
The attention to the principles of transparency, legality and accuracy and the observance of the rules, has led the T.C.M srl to choose the Model 231 of organisation, management and control, under the Legislative Decree n. 231, of 2001.
The legislative decree n. 231/2001 - "Discipline of the administrative responsibility of legal people, society and associations" - has introduced in our judicial system the institutions' administrative responsibility coming from crimes committed for the interest or the benefit of the companies themselves by administrators or employees.
Therefore, T.C.M. srl takes the opportunity, that this regulations offers, to highlight all high standards of ethical and legal behaviour which this company has always pursued.
T.C.M. has been always devoted to the Corporate Social Responsibility (CSR) and it pursues the best economic success, but also having respect for social and environmental principles. Basically, it means giving a significant contribution to the company's development by managing its impact with the economic and institutional environment where it operates.
In this context that is characterised by a high professional ethics, T.C.M. has decided to adopt the model 231 in order to make effective and efficient its organisation and accomplish every useful defence in preventing the commission of crimes which may bring an illegitimate advantage or interest for the company.